Jim Dixon Distribution based in Thomastown is the distributers for Don Small Goods.
Their business has become so successful that they had to move to a bigger facility to cope with the increased demand for their products.
As it was a new facility they required a 16,000mm x 14,000mm x 2,800mm high cool room. They engaged Northern Suburbs Services to supply and install the refrigeration component of the project, who then, in turn, chose Total Coolrooms as their partner for the cool room installation.
In order for the project to proceed the client had to apply for a permit to construct the room in the new factory. The local council were very particular in their requirements and the approval process, in this case, was moderately difficult and did result in a few delays to the timeframe.
With teamwork between the client, Northern Suburbs Services and Total Coolrooms we were able to overcome all the issues, following consultation and submission of all required documentation to the council, approval was achieved.
Once council approval was granted the project proceeded without any further difficulties.
The room was also passed by prime safe in accordance with their standards.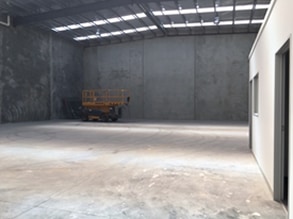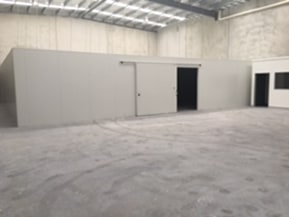 Client Testimonial
"I want to say a huge thank you to Jason and the team at Total Coolrooms. As a novice in regards to coolroom building, Jason and the Total Coolrooms team were tremendous to have onboard.

We faced a few hurdles in the early stages as we needed to meet Council requirements and Jason was able to assist in providing all appropriate documentation and information quickly and easily.

The build itself was seamless. The team were professional and all knew their roles, and delivered a finished product of exceptional quality that is perfect for our requirements. I would highly recommend Total Coolrooms to anyone needing help with their coolroom needs."

Jim Dixon – Director