Pioneer FM a large facilities management company approached Total Coolrooms to install an airlock in their client's distribution centre.
Based in Laverton the brief was to install a 9000mm wide x 7500mm high wall constructed in 150mm EPS freezer-grade panel. It needed to have a 4500 x 4000mm rapid door and a pedestrian entry door wide enough to accommodate their stock trolleys. The rapid door was also to be concealed by a bi-part door to reduce any infiltration of warm air into the airlock space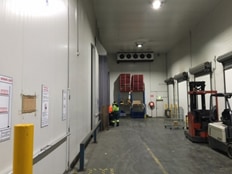 Before
The works were extensive and the condition was that all the works had to be completed over a weekend to avoid disruption to their normal business operations.
It was a mammoth task and our crews worked tirelessly from 4 pm on Friday until late Sunday evening.
Our project manager planned the schedule to include our Rapid Door partner and Electricians who had to have everything installed and running by Monday morning.
A great outcome was achieved and both the end-user and our customer Pioneer FM were delighted with the results.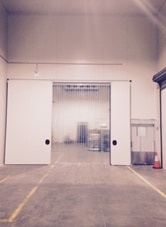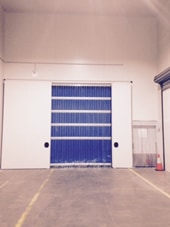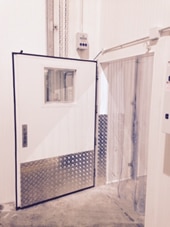 After