Pall Corporation is a global leader in high-tech filtration, separation and purification, serving the diverse needs of customers across the broad spectrum of life sciences and industry.
Situated in Cheltenham, Victoria, Pall Corporation required a temperature controlled environment to store its range of medical filters.
The brief was to construct a room within their warehouse, maximising storage and installing an industrial air conditioning unit that would evenly distribute the flow of air across the room.
The room dimensions were 22,000 mm x 7,400 mm x 5,200 mm high. Total Coolrooms delivered the complete solution including the installation of the panel, sliding door, industrial air conditioning and lighting as well as the connection of 3 phase power from the adjoining building.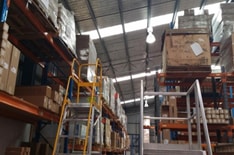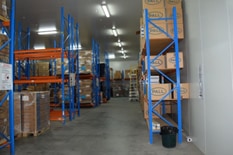 Client Testimonial
"I can confirm that I have dealt with Total Coolrooms, during which time they have provided our business with excellent advice and support whilst implementing the upgrade of our warehouse into a temperature controlled environment. Their work has contributed to our company's ability to better service our customers with product that is controlled on site (rather than at a third party facility). I can confidently recommend Total Coolrooms as a solid and reliable supplier, and experts in their field."

Robyn Takashi, Pall Corporation Commercial Operations Leader
If you are considering a similar project and would like us to provide a professional, quality solution please do not hesitate to contact us by emailing [email protected] or calling 03 9455 2111