Short Round Cafe is a thriving business perfectly located in High Street, Thornbury. This cafe offers specialty coffee and diverse brunch dishes in a light-filled, rustic-chic building with high ceilings.
Such is Short Round popularity that in order to cater for the increased business, Clare Cairns (owner) needed to expand the kitchen's cold storage capability on the second floor of the period building, converting a bedroom into a prep and cold storage area.
After going out to market and obtaining several quotes Total Coolrooms were chosen as the partner for this venture. Total Coolrooms' experience, past testimonials and competitive pricing provided security and peace of mind, making it an easy and informed decision.
The room was completed to our high standards and commissioned promptly to allow Short Round Cafe to ramp up its food storage and profits. The staff expressed how things were now a lot easier with the extra room available to them.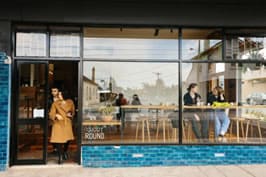 Second Floor Bedroom before the Cool Room Installation
Due to the cool room being situated on the second floor and sitting on a timber floor, it was necessary to insulate the floor of the cool room to ensure that the room was properly sealed and that moisture would not escape to the floorboards.
The room's ceiling was high so we were able to install the room at 2700mm high, which is the optimum height for the evaporator and was able to maximise the internal storage area.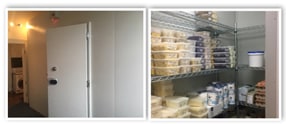 Client Testimonial
"Total Coolrooms made the process of taking the step and installing a cool room for our business so easy. From the initial site inspection through to the final installation, the guys were easy to deal with and happy to help out with any questions we had along the way. The project went so smoothly, and incredibly fast, we are very happy with the final results. I would absolutely recommend them for anyone considering installing a cool room."

Short Round Cafe owner, Clare Cairns
If you are considering a similar project and would like us to provide a professional, quality solution please do not hesitate to contact us by emailing [email protected] or calling 03 9455 2111