Total Coolrooms was selected as the preferred partner to construct the upgrade of National Storage's facility in Brunswick, Victoria.
The brief was to convert the third-floor storage area into a temperature-controlled room for wine storage. This is a service that National Storage is offering their clients under their "Wine Ark" program.
The room dimensions were 29000mm x 31000mm x 2900mm high and the site had its challenges. The location was off a busy thoroughfare with a narrow entrance to the site.
A third-floor window had to be removed and all the materials had to be hoisted up 3 floors through the opening. The building was over 100 years old and various obstacles had to be overcome including dealing with uneven flooring, walls & ceilings.
The project included the supply and installation of the insulated panel, refrigeration and electrical works. Titan packaged refrigeration units were utilised to provide the correct temperature for wine storage with a backup system as redundancy.
2 drop-down doors and 2 sliding doors were manufactured and installed to improve efficiency and also to meet the OHS policy of National Storage. A further 6 PA doors were installed around the room to allow easy access.
All obstacles were overcome to deliver a very high standard outcome.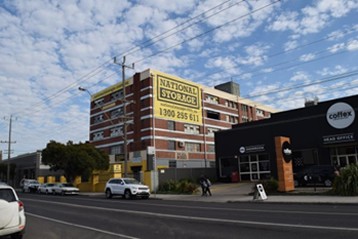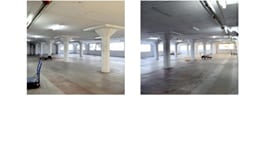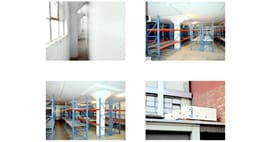 Client Testimonial
"Once again, Total Coolrooms have completed another exceptional project for National Storage (Wine Ark).

I truly appreciate the professionalism, prompt attention and economical solutions provided by you both. I am very pleased how the whole project ran, there were no issues with other trades, as can happen when many trades work on a single floor on such a large project. Your onsite tradesmen were always obliging and kept the area very clean.

The program for the project was well adhered to, with the completion date providing good breathing space for the relocation of the many 100's of managed wine customers from another wine storage company to the newly built, state of the art, Wine Ark Managed Wine Centre within the National Storage Self Storage Centre at Brunswick.

On time, within budget and well finished, top job guys.

I look forward to working with Total Coolrooms again when National Storage requires another climate control area built.

Mal McAllan, General Manager Properties, National Storage
If you are considering a similar project and would like us to provide a professional, quality solution please do not hesitate to contact us by emailing [email protected] or calling 03 9455 2111